She is back ! Don't be too nice to her for the first day !


and that's what happened ! Besides Kim who probably didn't even realize that I was away, all the others looked at me, faked not to know me and then disappeared in different places !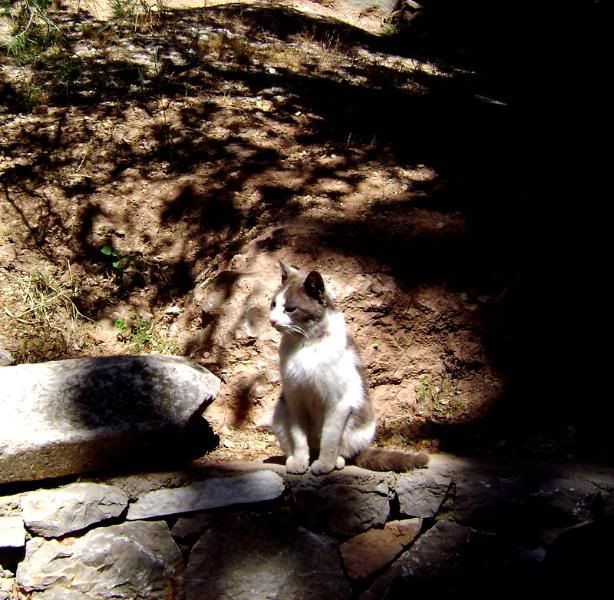 I haven't seen many cats in the towns in Greece where we stopped but always on historical sides as here around the Zeus temple. The cats looked very good, well fed and were all very friendly. Apparently they are fed by the guardians and the tourists.
If you want to read a little more about my trip to Greece it is
here
Cats On A Treadmill
- Watch more
free videos
And this is something to laugh !