When I came back from England I thought that Rosie has grown again. Now she really becomes a little cat.
I suspect the basket getting smaller !
All the little toys which are in there I brought back from the UK, but with this feather stick she has the most of fun ! She could play with it for hours ! I had seen this toy so many times on blogs that I wanted to have one too for my cats but I couldn't find any in Brussels or Waterloo's pet shops.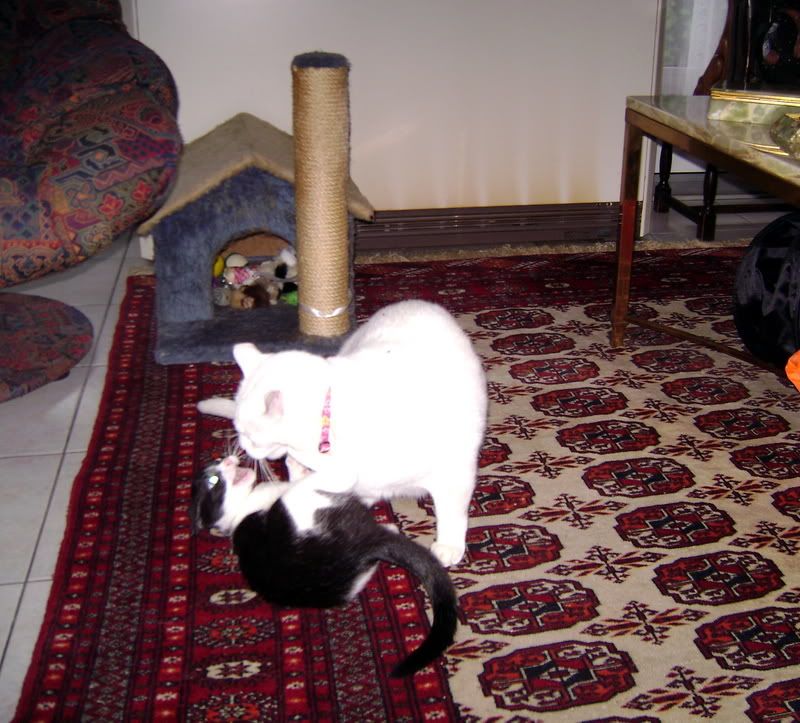 But the best toy in the world for her is big brother Arthur !