Yesterday I started my Halloween decoration and of course Rosie as she is a very helpful cat assisted me with fervour. The big spider intrigued her especially, but then she noticed that the little witches had a broom !
click
click
Of course she needed it for cleaning purposes probably and stole it from the witch.
She inspected the little thing carefully
click
before she took it to the commun basket to play with it in there. In the afternoon Mr. Gattino found the little broom in his room and asked me if I had put it there so that he could clean !
A few pictures from Rosie's efficient help.
click
I thought poor Rosie shouldn't clean the whole house alone, so I gave the broom to Arthur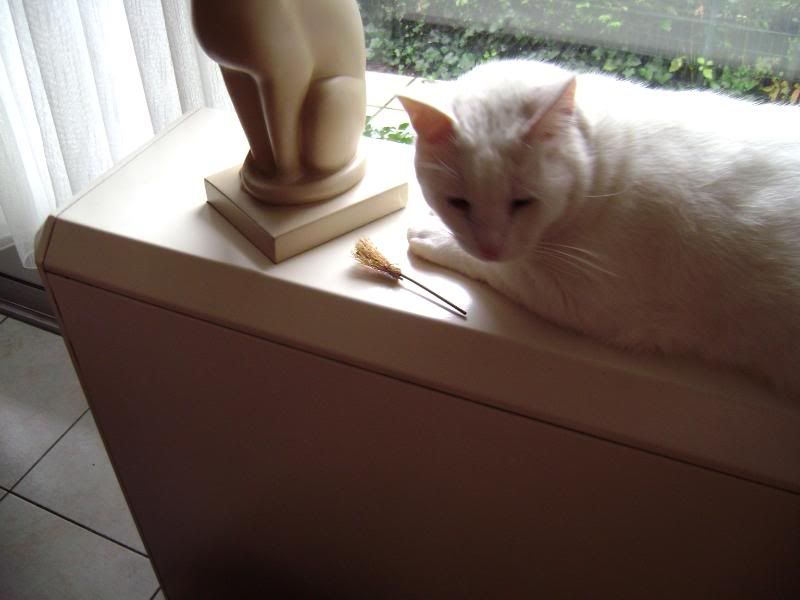 click
but he only sniffed at it and then looked disdainful away. Household is nothing for men he probably thought !