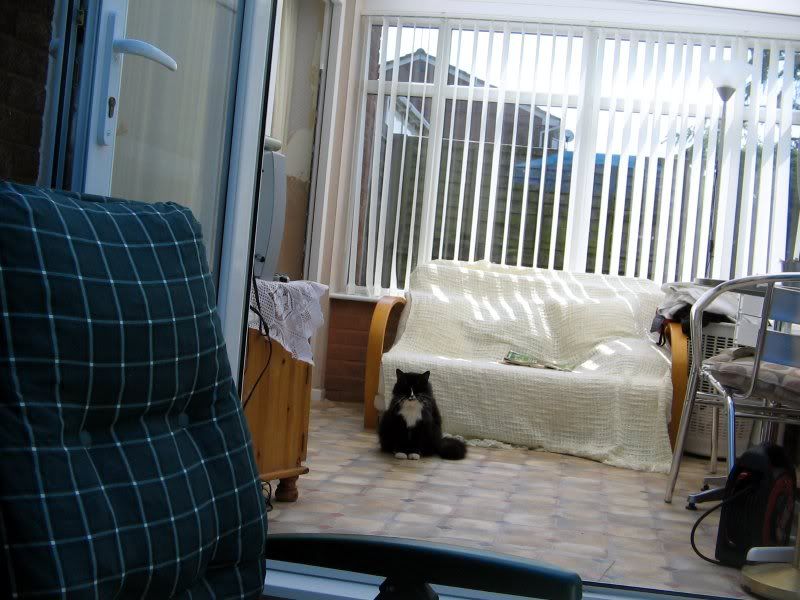 Here sits Pepsi my friend Anne's cat who had her teeth pulled out. Pepsi is a rather shy cat and is mostly outside. Only Anne can approach her and call her in, but if she sees somebody else she immediately disappears through the cat flap !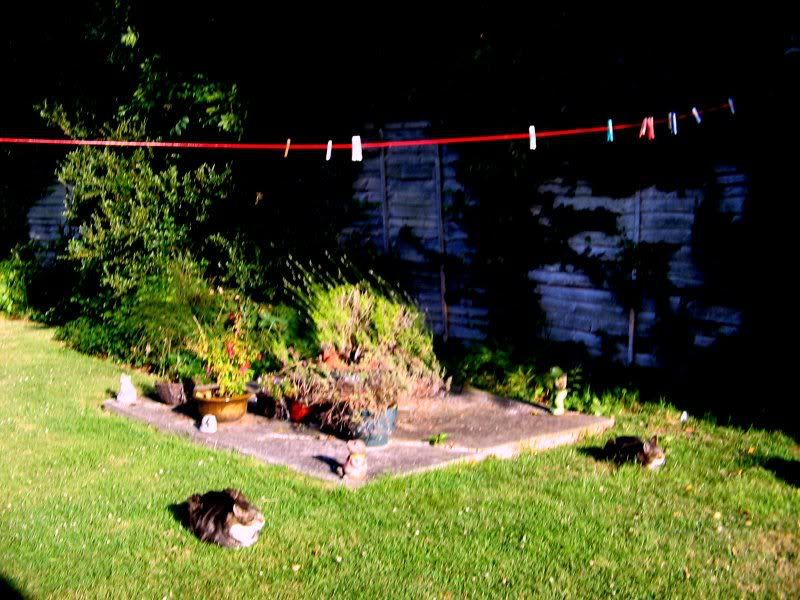 Smudge and Sophie are brother and sister from the same litter and look like twins only Sophie is a little thinner then the fat Smudge. Smudge is always sleeping there where humans usually walk, and never moves. It doesn't disturb him a bit that everybody has to climb over him. Therefore I named him the doormat. His second occupation and the most important one is eating ! When he isn't laying in our way to break our necks, he eats. He is a very good cat and doesn't have any other occupation.
Sophie is a very affectionated cat, she loves cuddles and jumps on everybody's lap. Since I arrived, she took care of me, checked my suitcase, irons my T-shirts and sleeps in my bed.
From Lilli I have no picture now she also is very shy and always sleeps in the wardrobe.
When I get back on Saturday I will have some funny pictures, these here are from last year.