Kim besides Arthur is the only one who likes Rosie. She doesn't know what Rosie wants exactly because she had never played herself in her life not even as a baby. That's probably why Rosie proposed some Yoga exercises to her.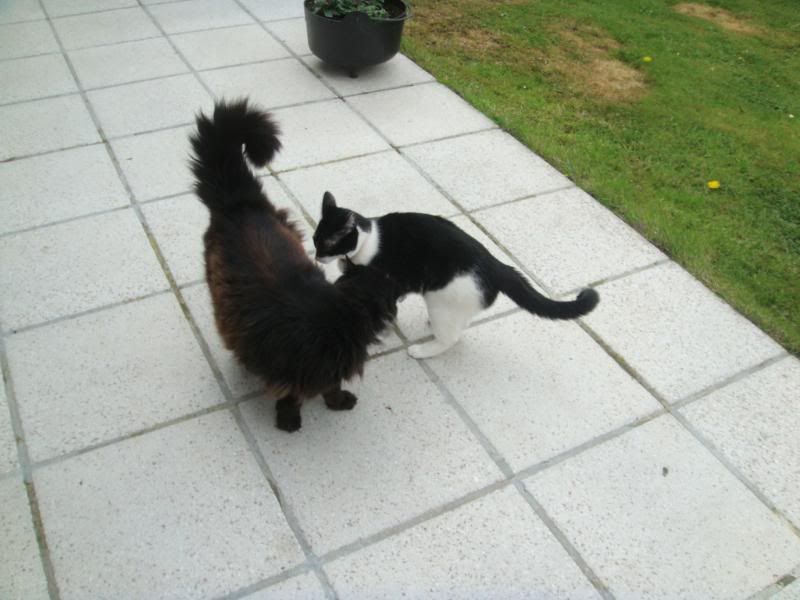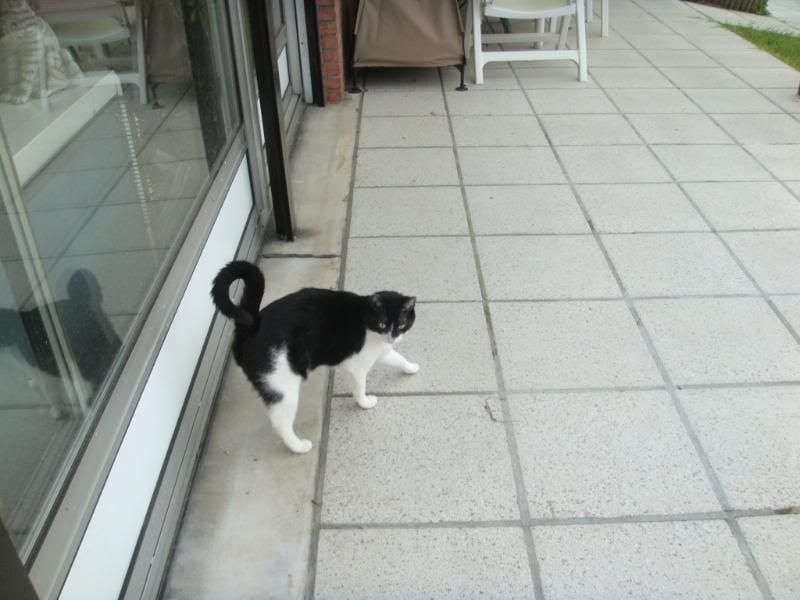 Exercise one, form your tail into an O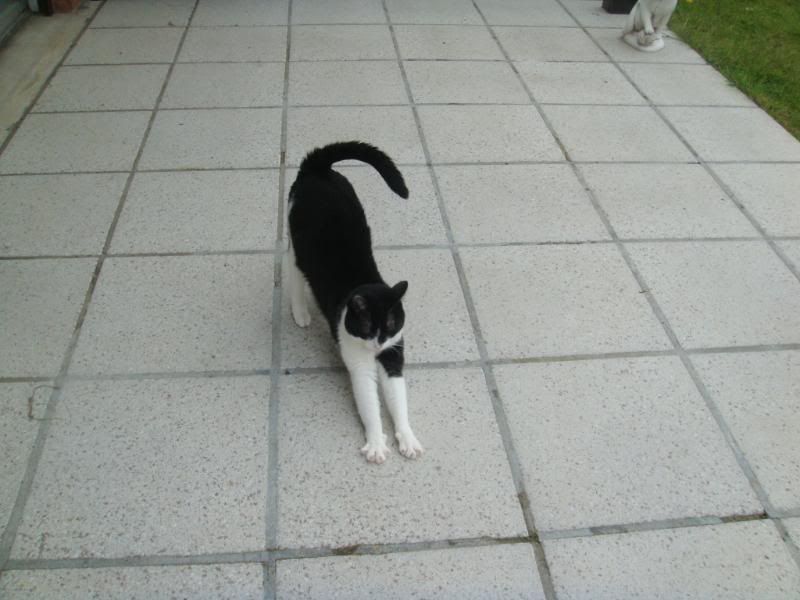 Then stretch !
Kim did her best ! But she didn't manage to make an O out of her bushy tail
Arthur had watched the girls from inside but as he had worked in all gardens around he was tired, but before he collapsed into a deep sleep he had to clean his paw first.