CATS ON TUESDAY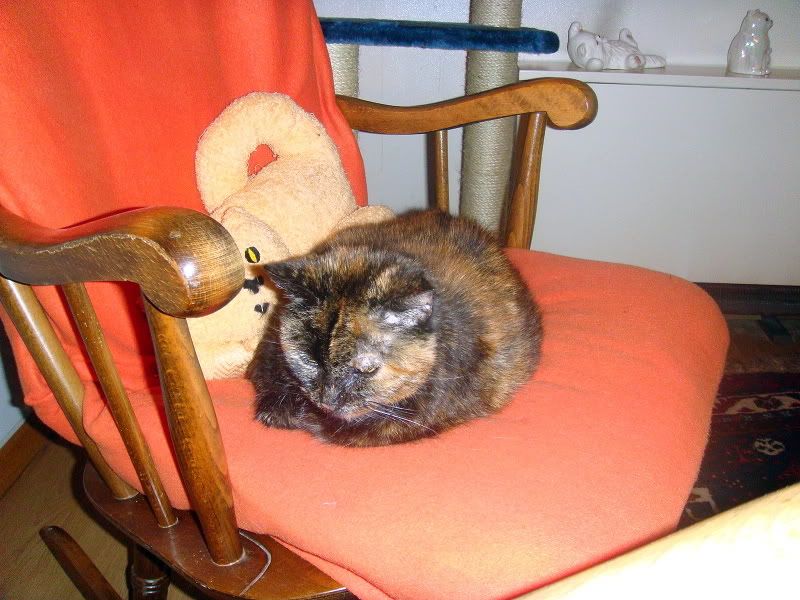 I really have troubles again with Lisa, she is a real nag and that is not even an appropriate expression.
She gets old like some vicious old ladies whose only pleasure is to get on the nerves of people around them. For those who don't know, Lisa is 17. In the 45 year I had cats, she is the first one with such a behaviour while getting old !
It went quite smooth when we gave her the tranquilizing pill the vet had prescribed, then she didn't pee anymore on the carpets or meow and yowl during the night. But now we had to stop with the pill, because Mr. Gattino will have a surgery at his carotide on thursday and has to go to the hospital for a week. I am unable to give Lisa the pill alone.
Has anybody an idea what I could do, because it is really terrible. I can't lock her in a room either, because of the others who need the cat flap to go in and out. I could lock her into the bathroom with a litterbox, but I don't have the heart to do that especially as she suffers of anxiety.
- I tried to cut the pill in pieces and put it in chicken dices, it worked once then she became suspicious.
- I diluted the pill and put it in minced meat, same result as above.
- I tried with a syringe, no way she escapes
- She feels when I approach to give her the pill and hides !
Do you know another remedy ? I will get mad with this interrupted sleep and the wee wees and she is so bullheaded, she never gives up !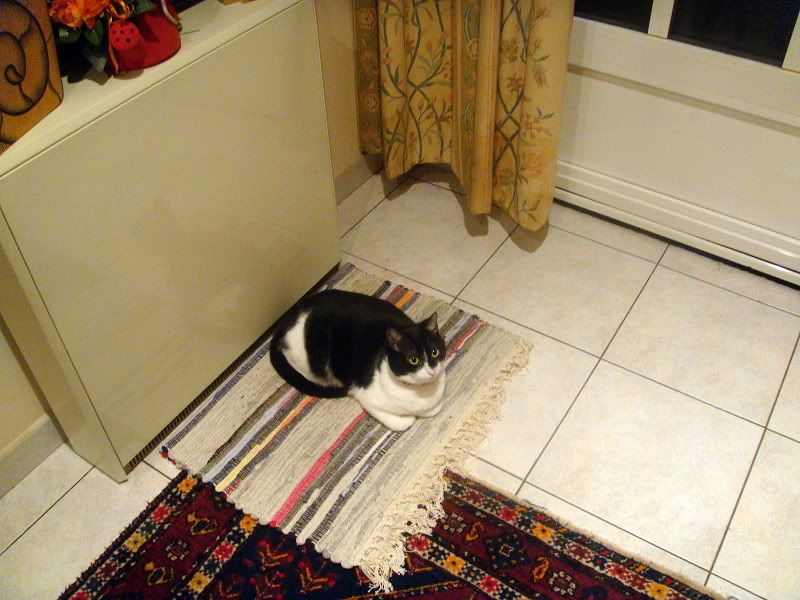 Since a few months Lisa sleeps here on the doormat in the entrance. Rosie who is very jalous when I am occupied with Lisa to feed or cuddle her, occupies her place here to protest and won't let Lisa back ! But Lisa as old and slow as she is can still hiss and chase Rosie away !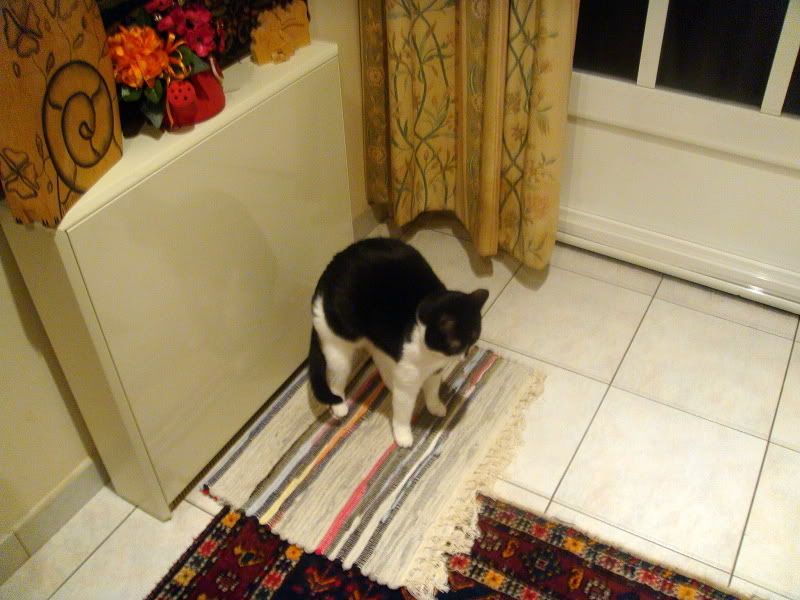 To avoid a confrontation Rosie did a Yoga exercise and went away leaving the place to Lisa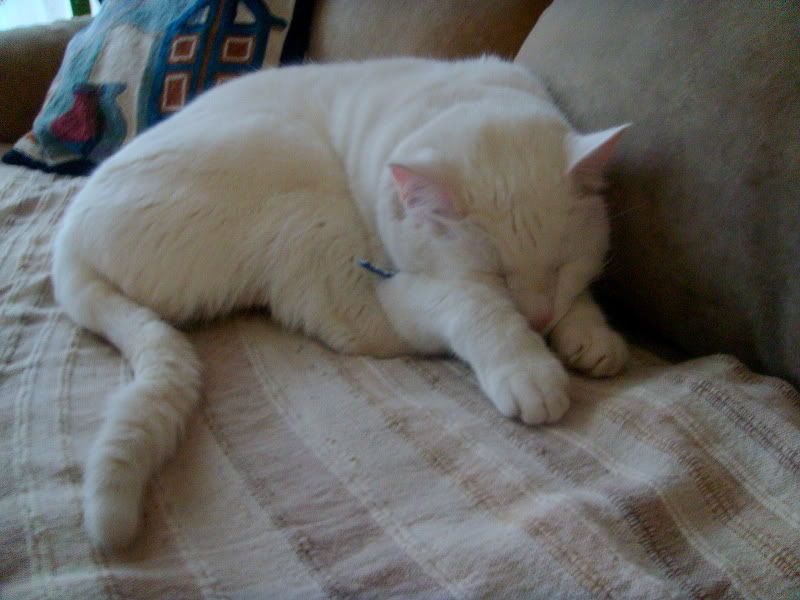 The only one who doesn't care about my troubles with these females around him is my philosopher Arthur, as you can see here !