As usual Rosie has a very busy day. First wrestling with Arthur on the sofa, he is already tired.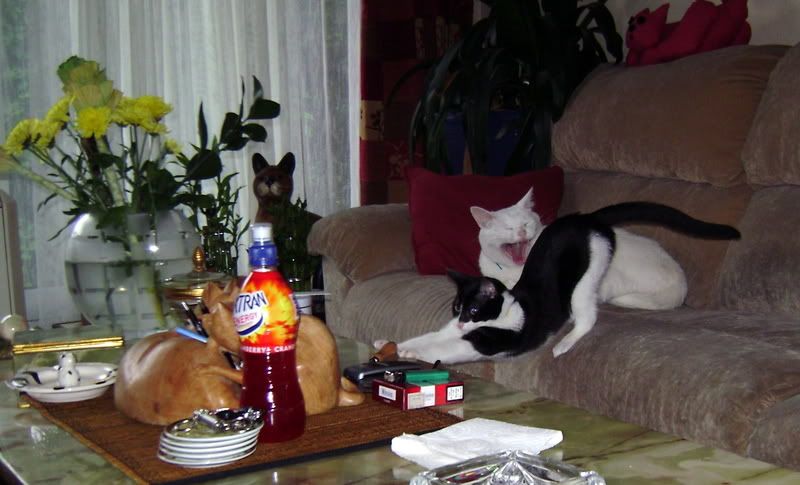 And then in the drawer under the sofa. Arthur had worked for a while to get that thing open. I even was quite surprised that he managed it.
Of course they had to play in there too ...
Then Rosie played alone in the tube for a while
and went to
bed
basket after all these exercises
Video
Arthur instead had to wash first to keep his fur white, before he also took a nap
I just was informed by
Claudie
our Cat's on Tuesday member, that a big dog belonging to her neighbors has killed her cat Felix the Pirate ! Isn't that terrible ? Poor Claudie is very furious and sad and has informed the police.
Please go over to her blog, she certainly needs some kind words.