CATS ON TUESDAY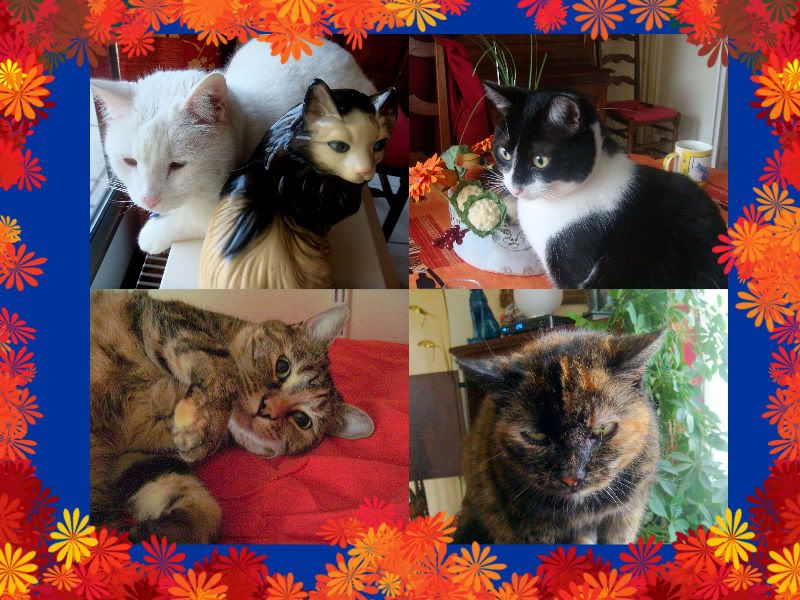 I can't report about my little darlings of course but I got adopted by a little cat in Marrakech while sitting on a terrace on this big market place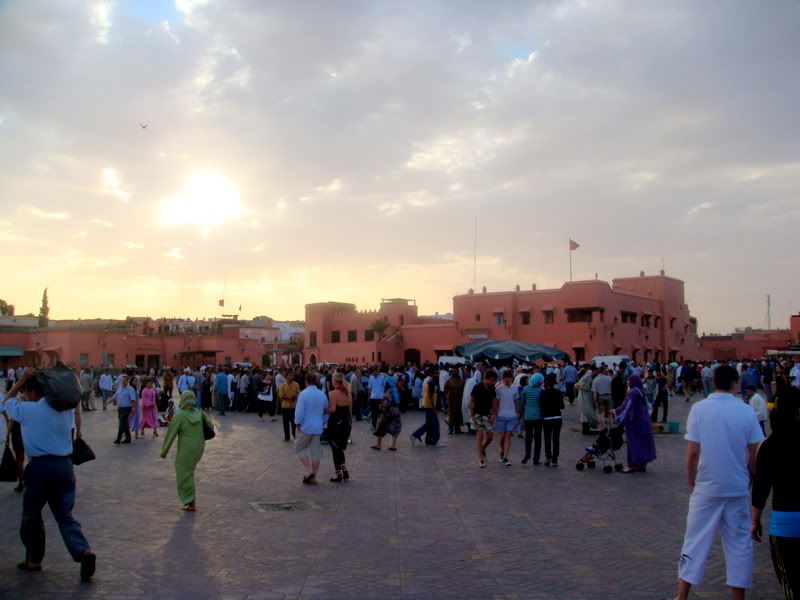 I had just sat down and ordered a Coke when this little cat just jumped on my knees turned around and made himself comfortable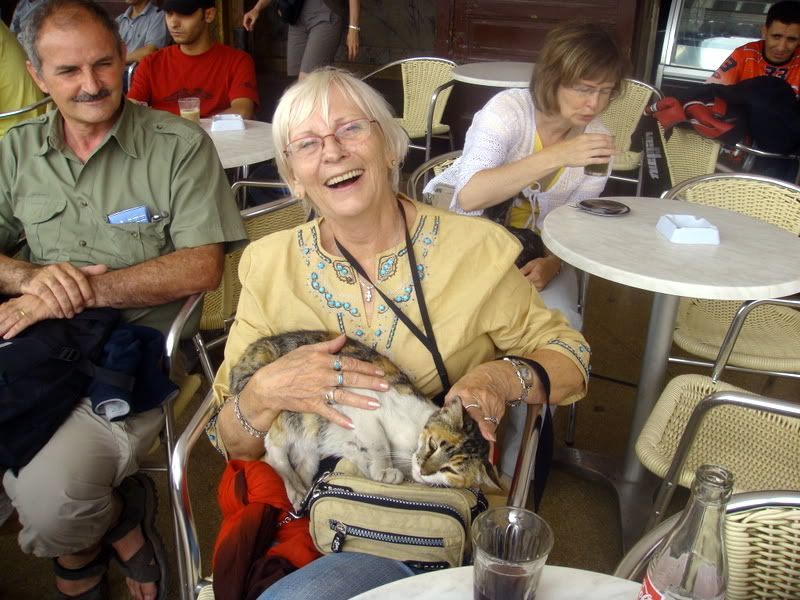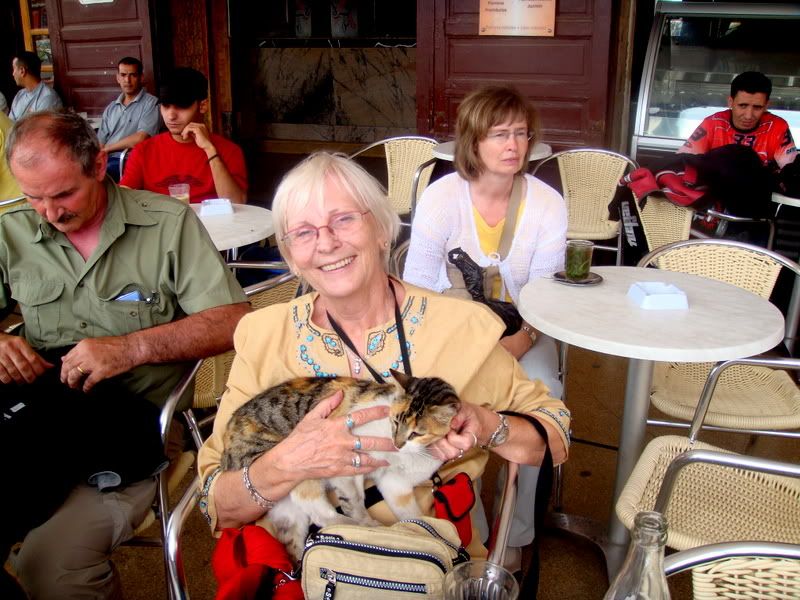 So I kept him and we all laughed until our guide called us and the tour went on.
There are lots of cats in Morocco because cats were the favourite animal of Mohamed.
I was 6 days without Internet connection. In the very south of Morocco the time stood still and now I can't get Mr. Linky. Sorry. I am back in Marakech now since two days and we will return on wednesday.
I am also sorry not to be able to comment on your blogs because it takes ages to load a page. Internet is not yet up to date here in the very south of Morocco. Even in a 5 * hotel !