CATS ON TUESDAY
Before I went to Morocco, I took Kim to the "hairdresser" because again she was full of knots and she always gets a nervous breakdown when we only try to approach with a brush !
But here she feels very comfortable, purrs and is happy, what a hypocrite !
I could make two other cats out of the fur which she combed out ! She must have been a sheep in her former life !
When I came back, Rosie looked suspicious
Arthur the philosopher decided to make a beauty out of himself in my unpacked suitcase
and Pookie slept in there for three days. Good excuse to leave it there where it was.
I saw a lot of cats during my roundtrip and they were not shy or skinny at all. Of course they don't live like our pampered darlings, but they are used to humans and also sleep with them. Cats are loved or liked in Morocco, probably because of the fact that Mohamed loved cats and even cut off his sleeve while he was reading to not disturb his cat.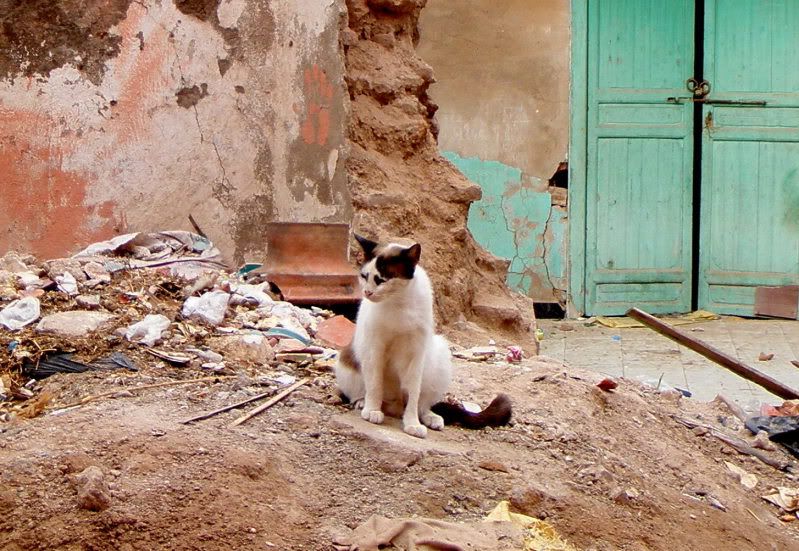 Thinking what to do next .... dating ??
cat meeting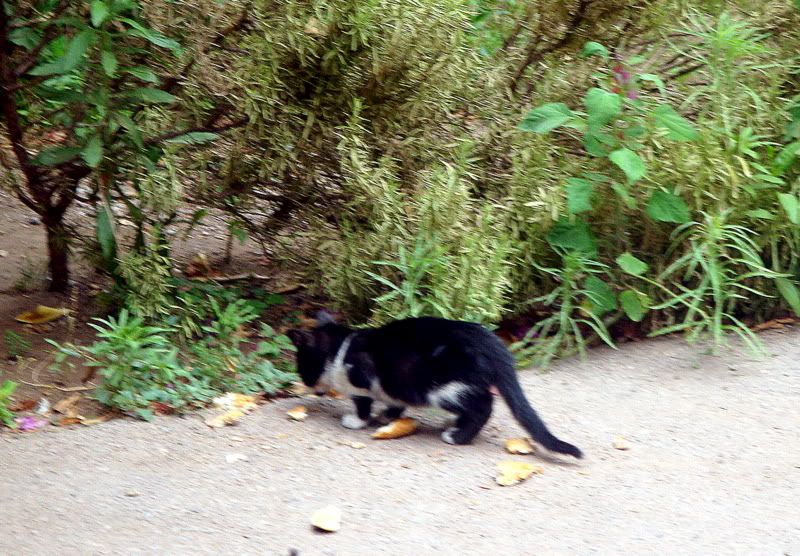 eating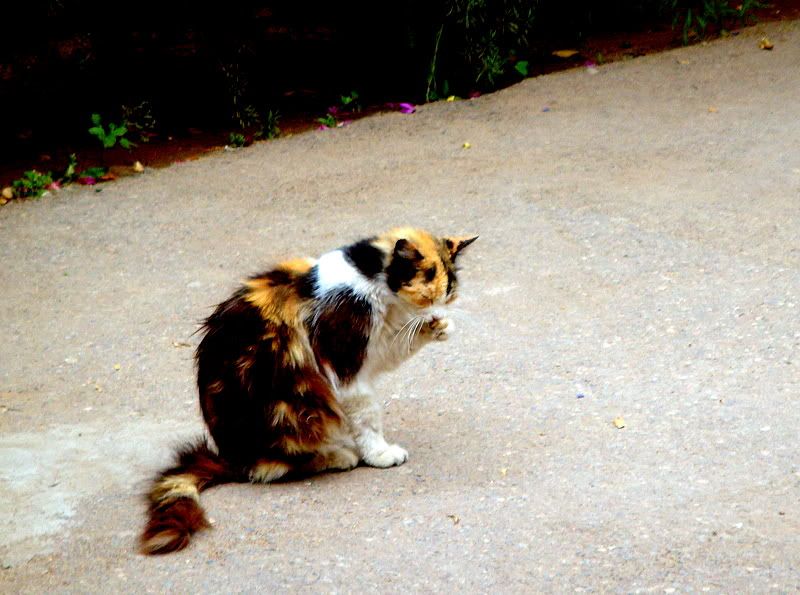 and grooming