Arthur was sitting on the table, thinking hard what doing next when he has finished to count the butterflies (that's what I suppose)
While Rosie sitting on the kitchen table counted apples
One thing Arthur hadn't thought of, was his tail ! It hang down from the table !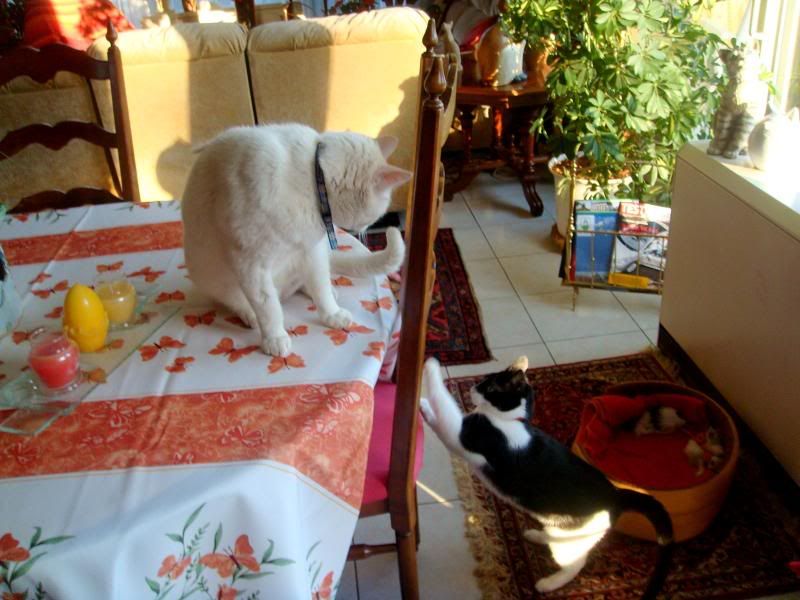 Which of course inspired Rosie to give up the apple counting and rather pull at Arthur's tail. That's always so funny, she thinks !
Arthur has another opinion about that, got angry finished his grooming and went out.