CATS ON TUESDAY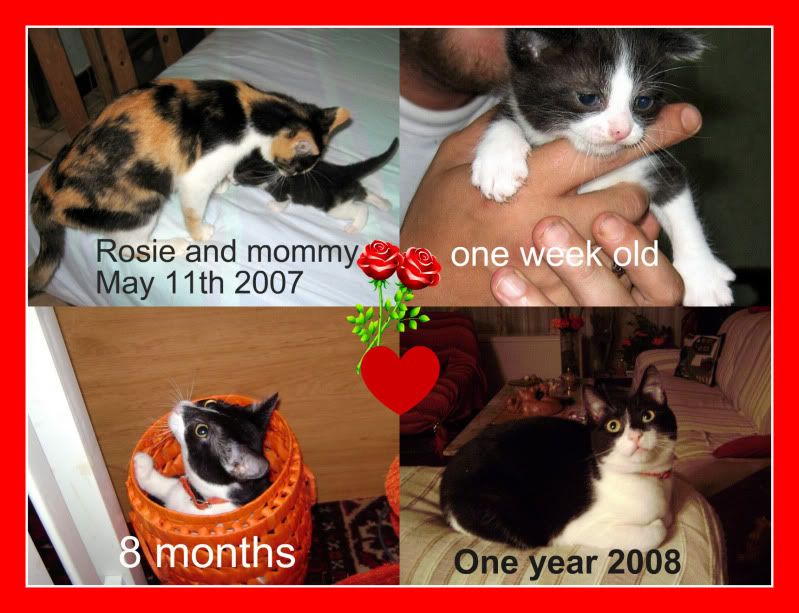 Today is the second birthday of Rosie. She was born on May 5th and is the first cat from whom I know the exact birth date, and where she is coming from. She also is the prove that I became a modern woman, because I found her through Internet ! For once I wanted a tuxi cat.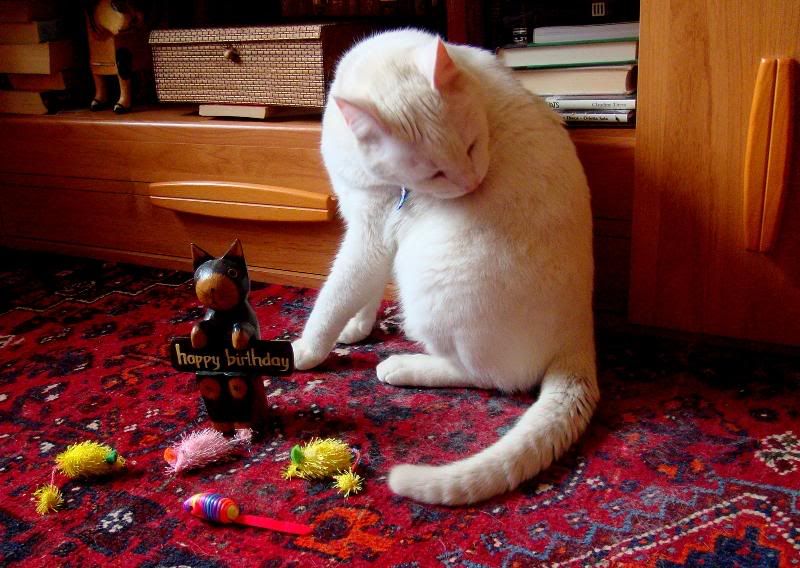 When I showed the gifts for Rosie to Arthur he thought that for the day he had to make a beauty out of himself and did a thoroughly cleaning before he pronounced his best wishes !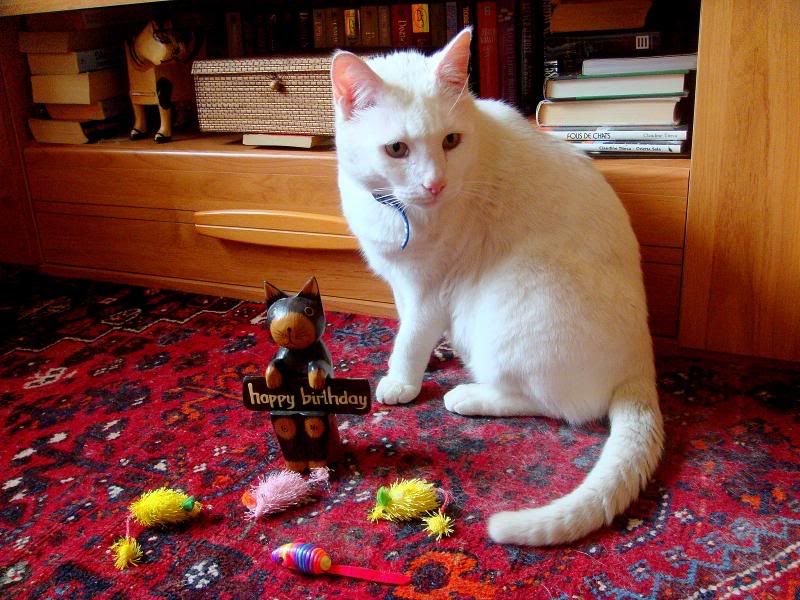 Here he is in all his beauty !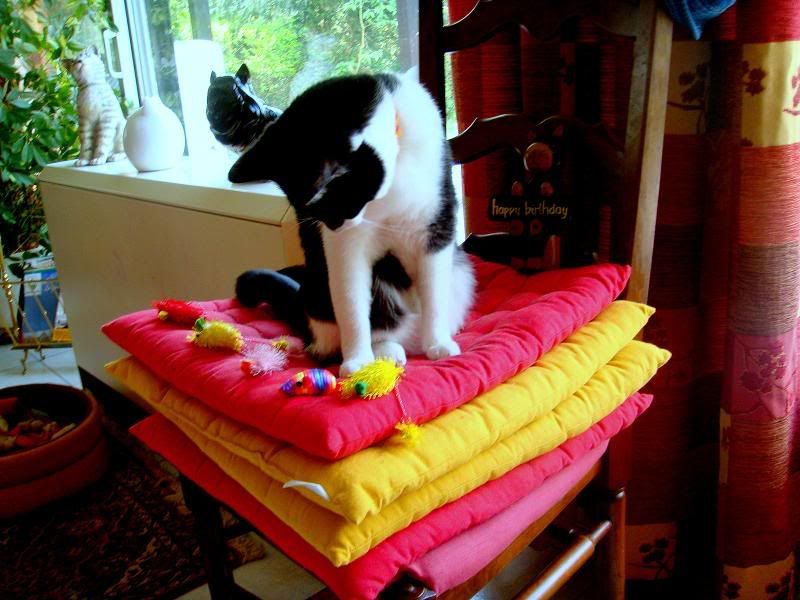 Rosie really was surprised, she had completely forgotten about her birthday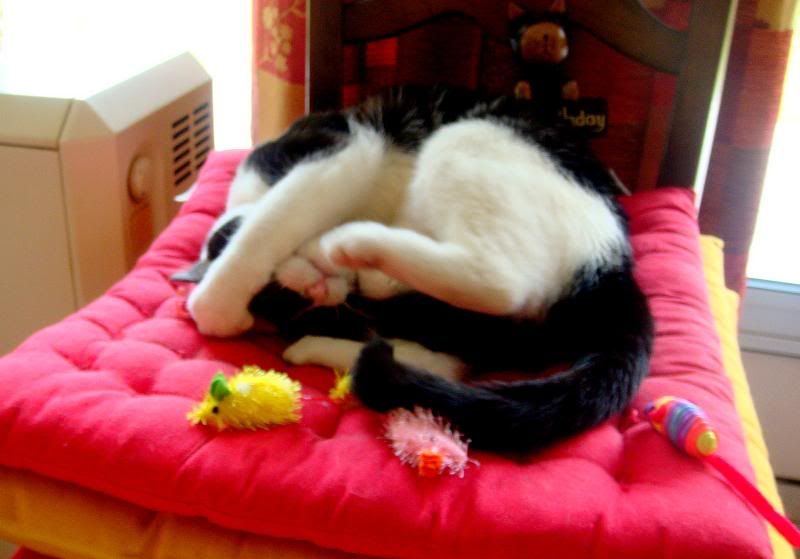 and played the shy girl
but then she checked the mousies if the smell was OK and the texture alright
No, this one was not a good one !
The others were OK, but she missed her favourite color which is green !
I explained to her that the shop had run out of green mousies ! I told the owner that this is a shame !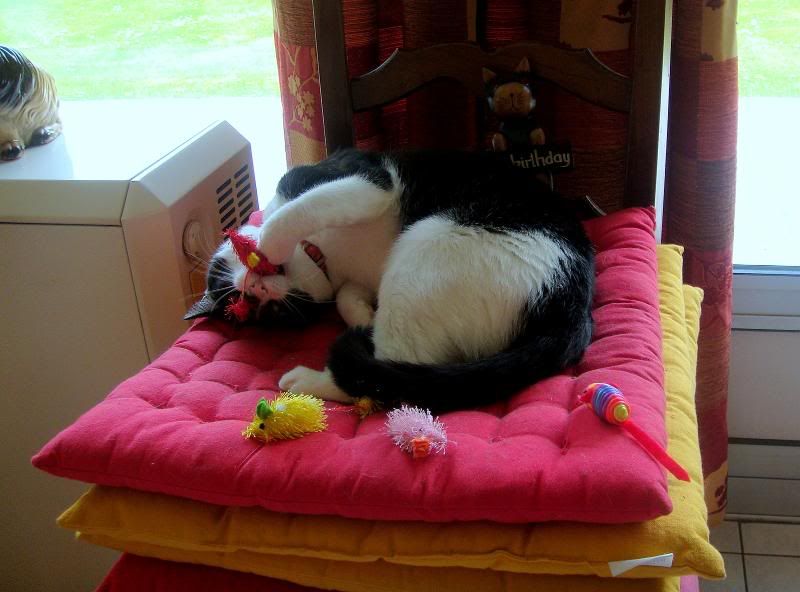 so she tried the red one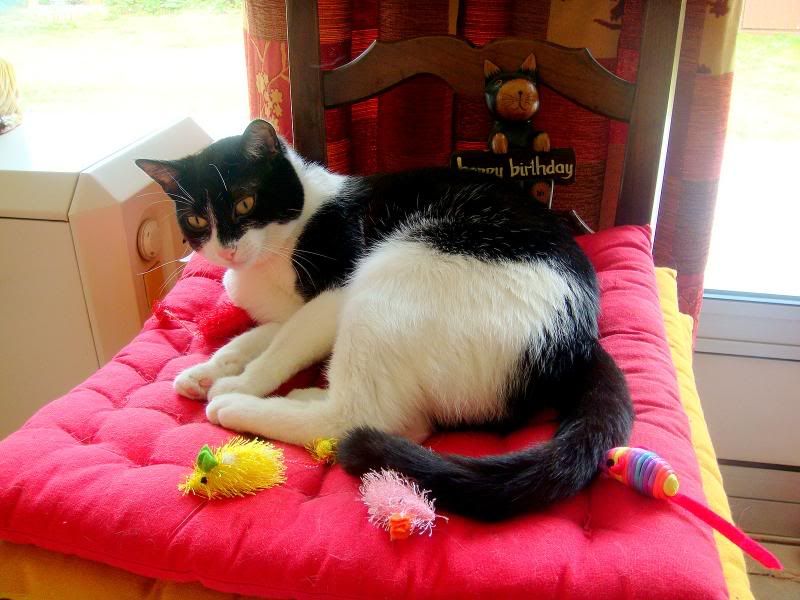 apparently it was good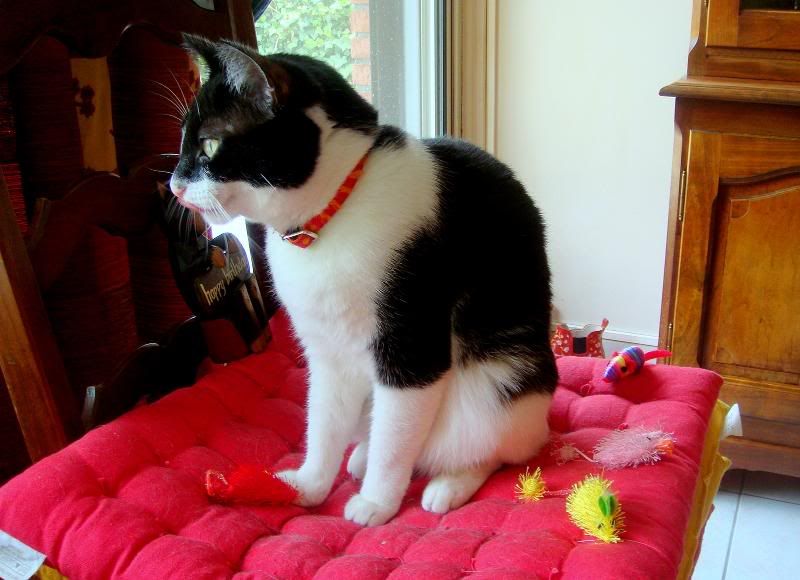 And here is Rosie now 2 years old. In human age she would be a young woman of 24 and certainly not playing with mousies anymore !