CATS ON TUESDAY
Pookie is thinking hard. Should she go out first and then eat or the other way around ?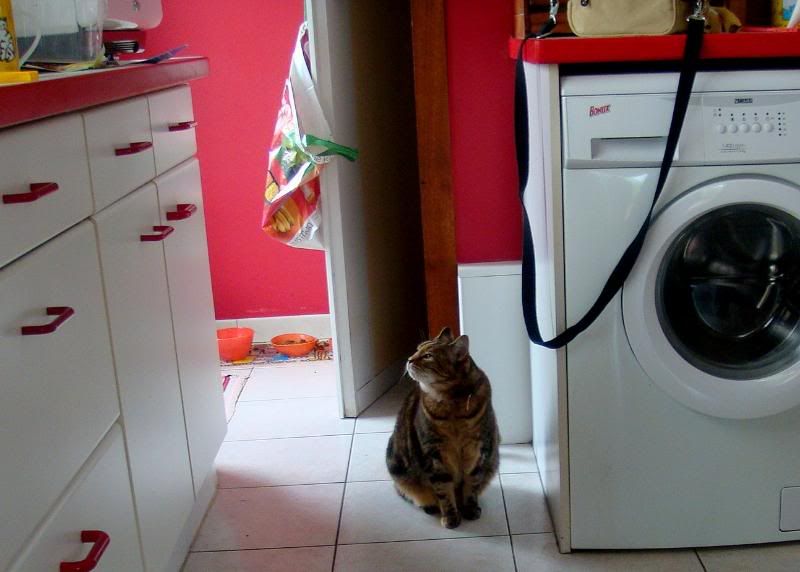 She decided to eat first and go for a walk later. As usual Pookie picks out what she doesn't like and makes a mess around her bowl.
Then she looked for inspiration into my face, I suggested : go out, you are getting to fat ! She was very offended and went out.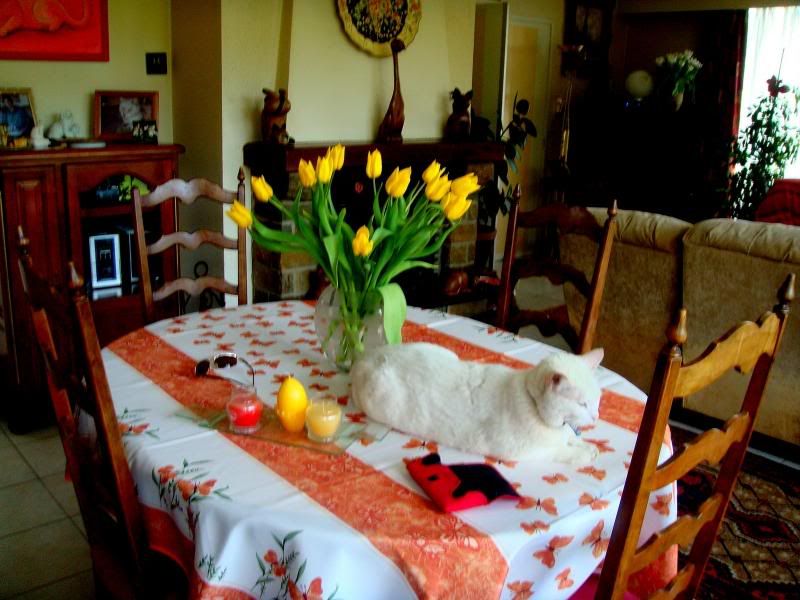 Sir Arthur likes the new table cloth with butterflies and took a little nap besides the tulips I got for Mother's day.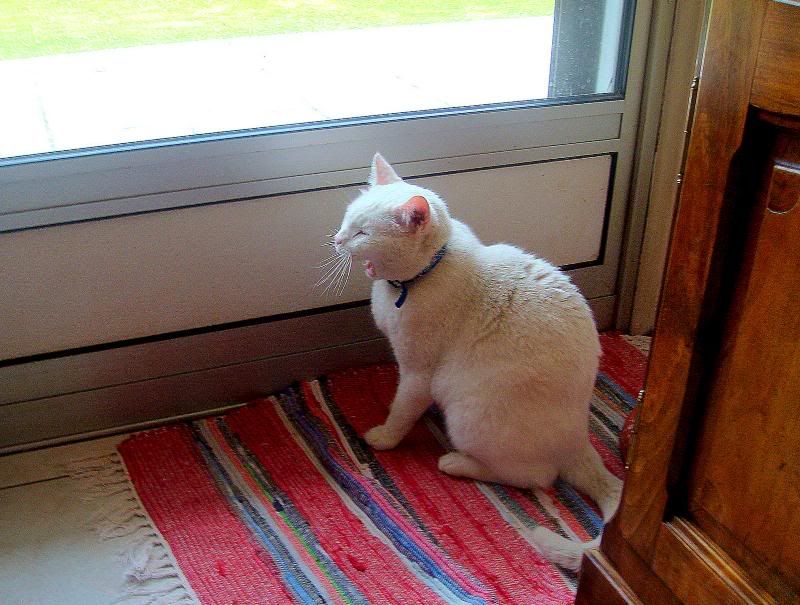 But then Arthur stretched, yawned and asked for door opening probably to look for real butterflies outside.
Rosie was already out and tried to convince Kim to play with her, but as usual Kim only stayed there and and looked without understanding before she went away and Rosie had to wait for Arthur.