CATS ON TUESDAY
While Pookie played in the bath tube with a little ball,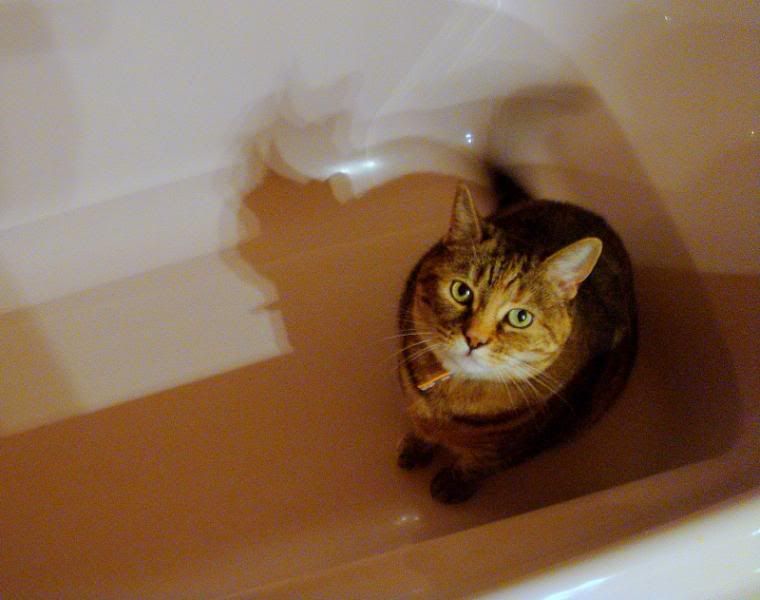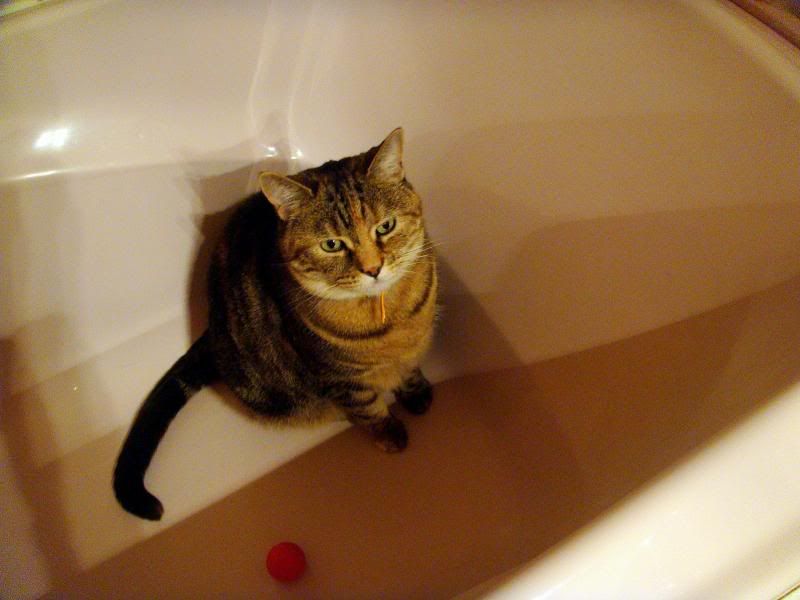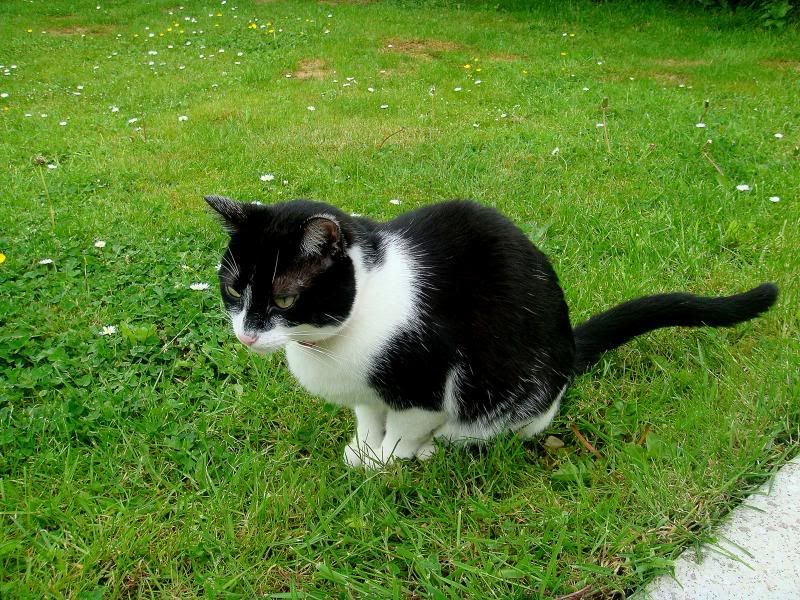 Rosie watched Arthur and began to doubt about his mental state. He courted the ceramic cat which stands on our terrace since years ! He had never done this before and I wondered if he needs glasses. Rosie wondered too but wasn't jalous.
Give me a kiss in my neck said Arthur,
and found her little head so sweet
Unfortunately he couldn't hear what the little ceramic girl said (if it was a girl of course)
so he moved a little closer
Do I smell better on this side ? He wondered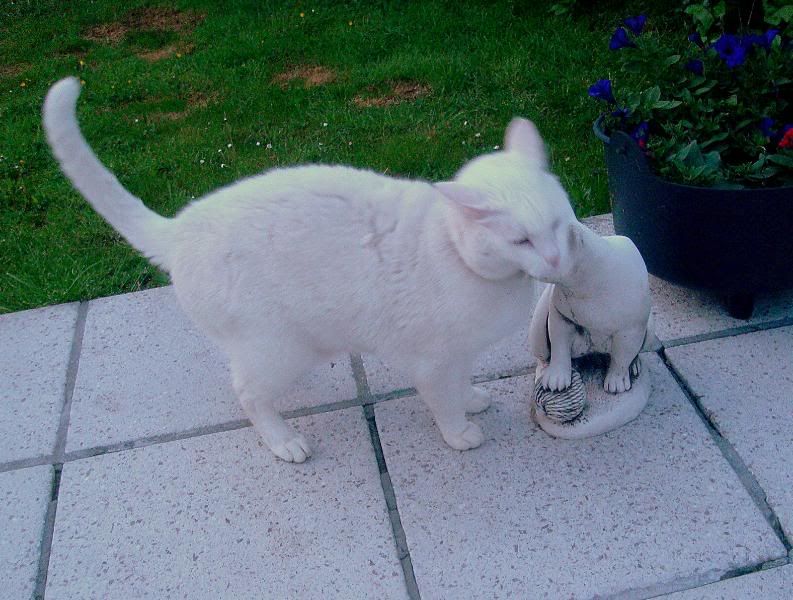 Tell me
Suddenly he realized his mistake, looked around, hoped that nobody had seen him and disappeared !