CATS ON TUESDAY
The whole last week the weather was nice and sunny. Therefore King Arthur ascended to his thrown in form of our neighbor's garden house. The view from there is excellent !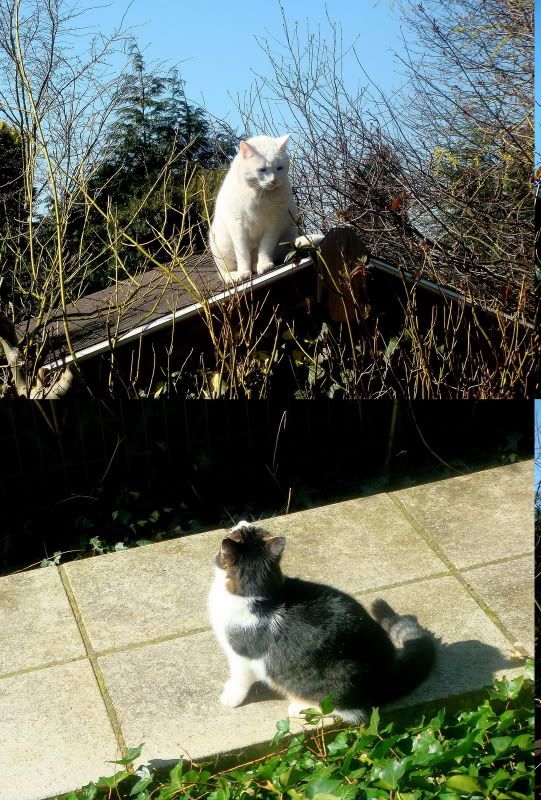 The neighbor's cat Gedeon came too to look up at Arthur on this nice and sunny place.
Arthur thought he could say hello to his friend. They both are 6 1/2 and we got them at the same time too. Arthur from an animal shelter, my neighbor got Gedeon from a farmer.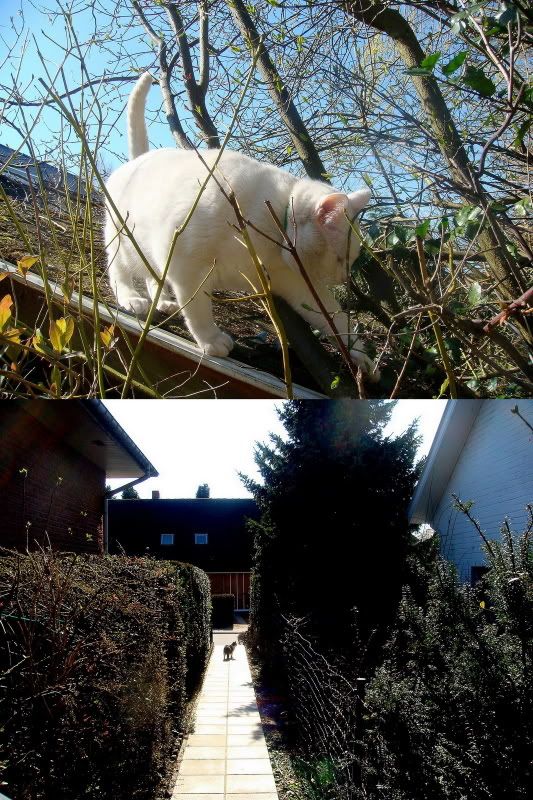 Apparently Gedeon had other things to do and went away
and Arthur decided to keep his throne.
Miss Rosie enjoyed the sun on her cat tree, and watched the birdies through the curtains. She doesn't like to go out very much.