CATS ON TUESDAY
Apparently spring is in the air, although I don't remark anything yet, but Rosie is in super form !
Poor Arthur suffers. She attacks him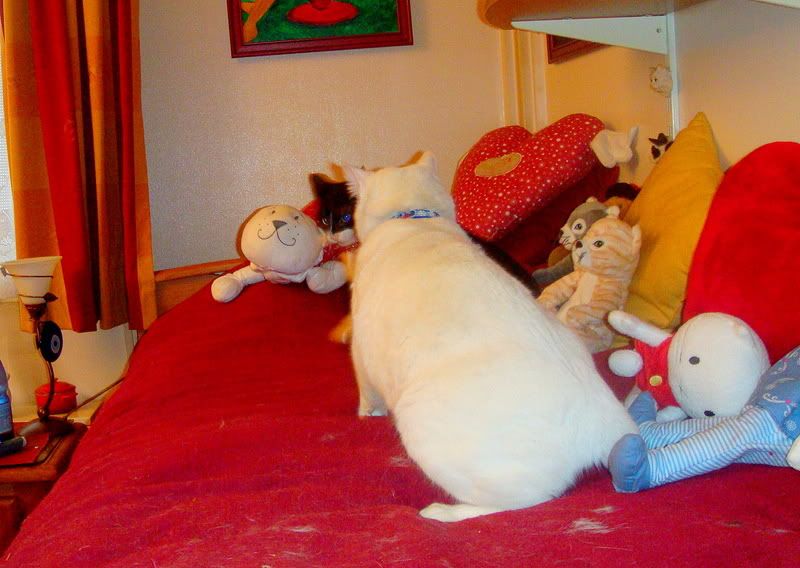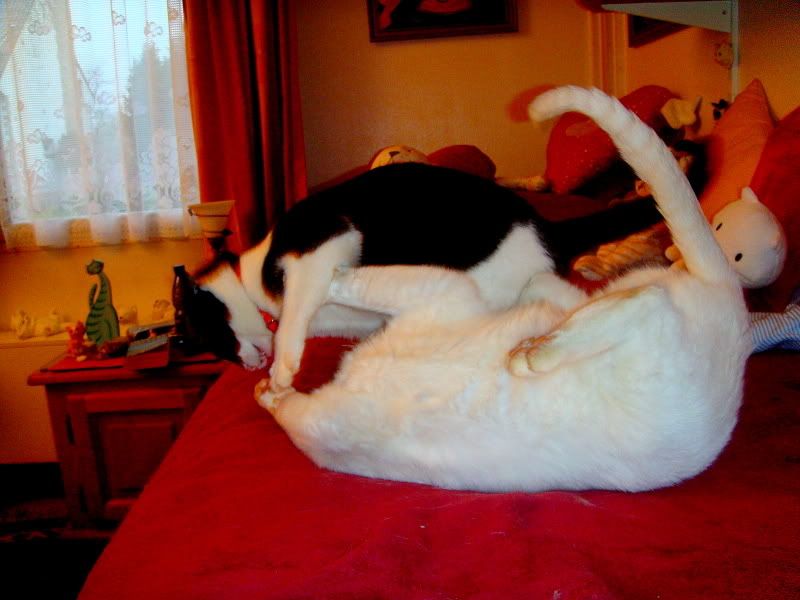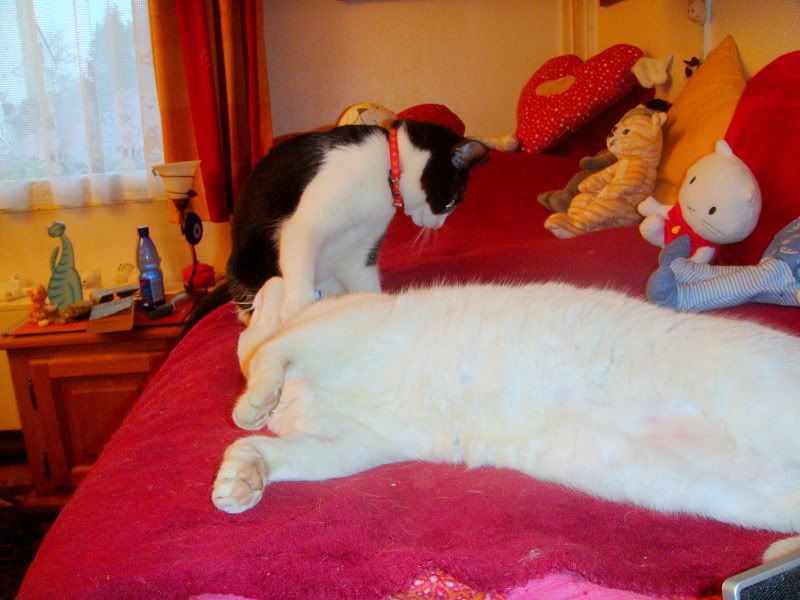 and knocks him KO !
Then she found my bra on my bed, pulled it down on the floor and imagined that it was her worst ennemy.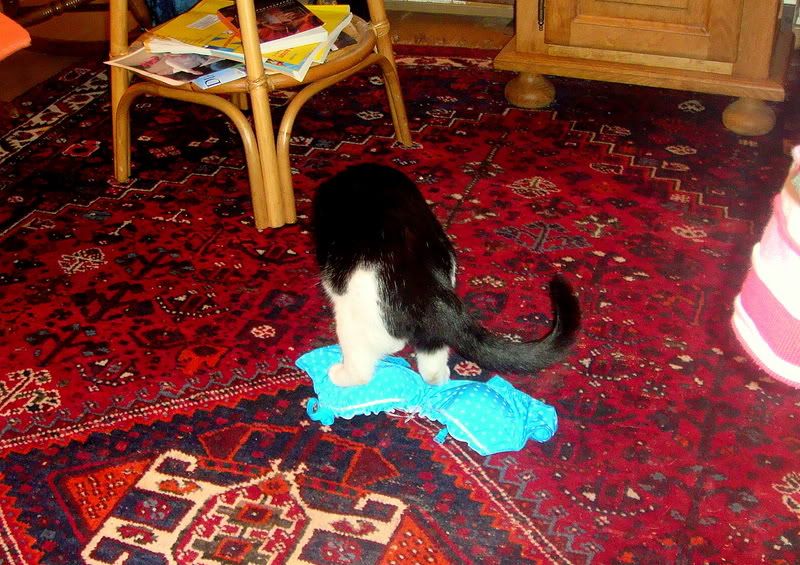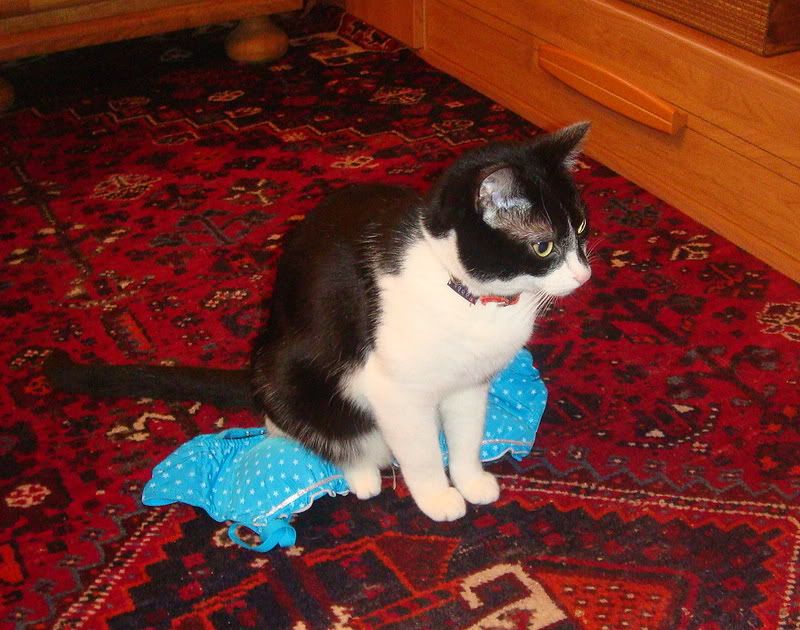 Before I feared for my bra and thought it wouldn't survive, she decided that it is a nice place to sit.
Even old Lisa (17) plays ! That's a miracle. Since I found a solution with her ageing problems, she doesn't yowl anymore and became clean again too. We don't have to traumatize the poor girl anymore with giving her this pill against anxiety.
The solution is quite simple and I am only angry with myself that I didn't have the idea before. Now, before I go to bed, I put food and water and a "personal" litter box in Mr. Gattino's room, leave the light on a little and close the door. I think she feels safe then. Nobody can bother her, and she can relax. The poor thing is deaf and can't hear when Rosie approaches ! Now she sleeps well uses her litter box and in the morning the greats me with happy meauws. The day she spends with the others of course.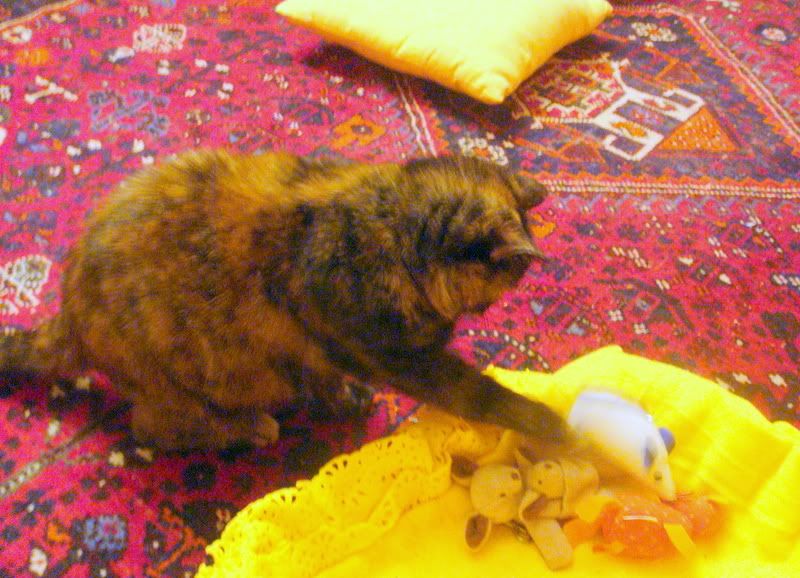 Lisa also in super form !