CATS ON TUESDAY
Rosie is in super form ! she annoys her siblings ! Poor Arthur has not one minute for himself, Rosie wants to play ! Finally as everybody send her to hell, she found a new victim, a "Hello Kitty" toy.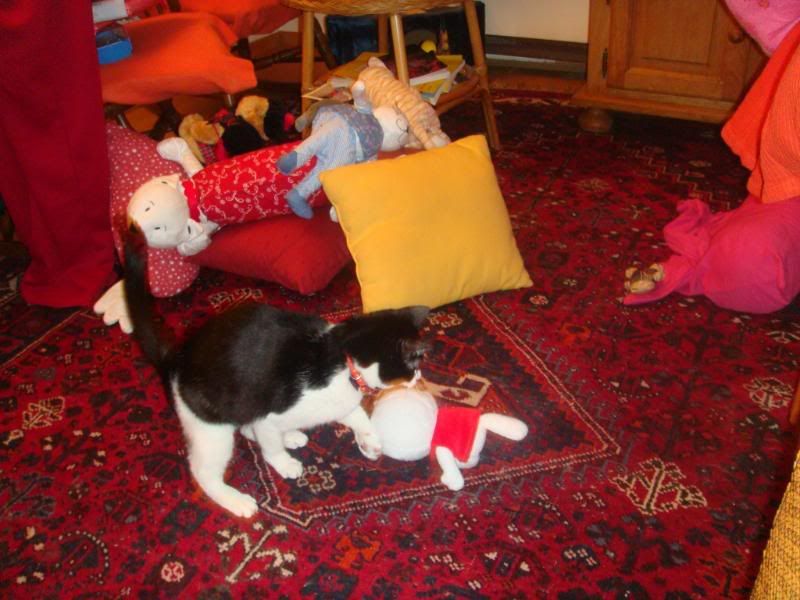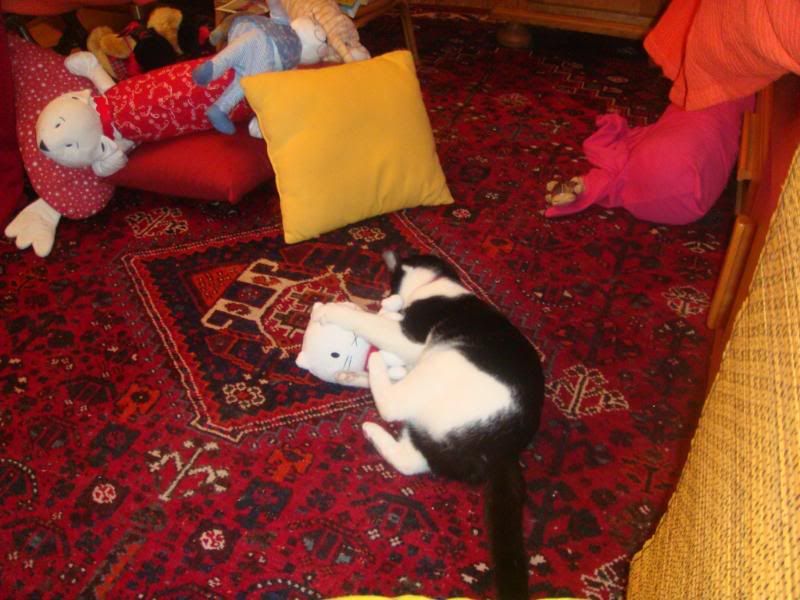 At least there she had somebody to play with who didn't hiss on her !
Pookie checked if there is something nice to eat on the counter, but only found salad, the poor thing.
Lisa is still happy in her own room during nights, but of course during day the door is open so Rosie had to check on her !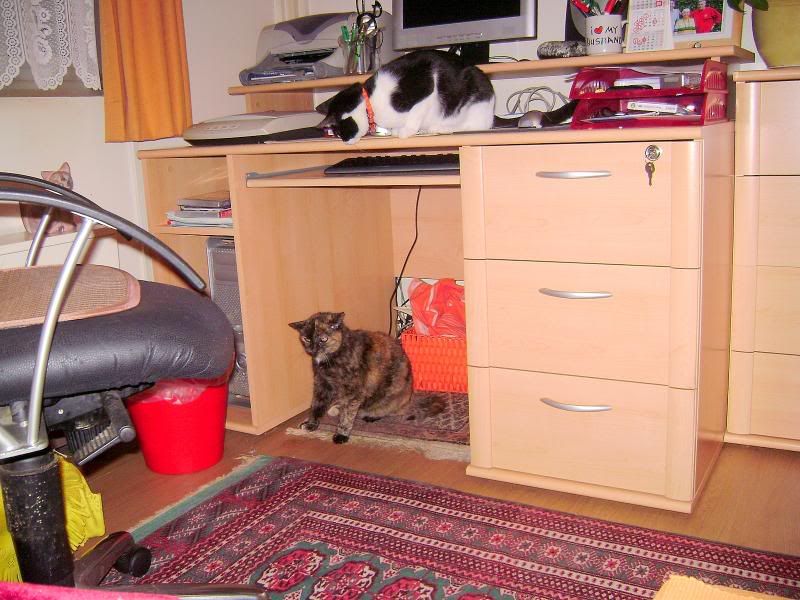 sleeping peacefully
This picture I took of her yesterday and for her 17 years she still looks good.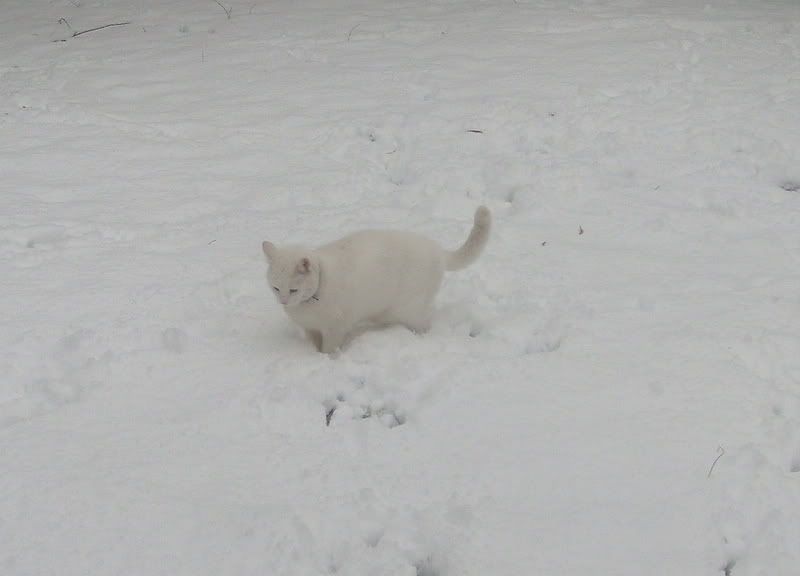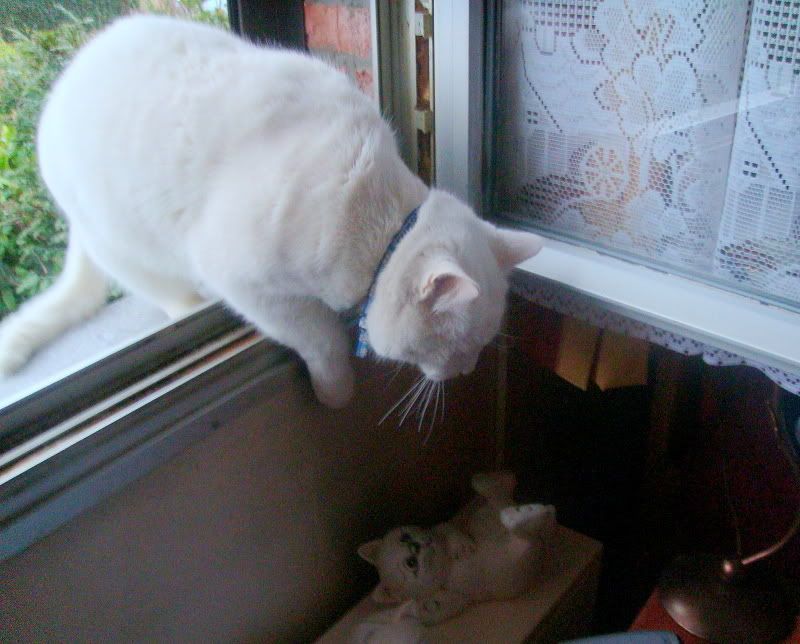 Poor Arthur this morning looked out of the window and what did he see ? SNOW ! he quickly returned into the room, very disappointed that spring is still not there. He so much wants to help the neighbours in their gardens, instead he feared it would be again like in the picture above !