CATS ON TUESDAY
Arthur is a happy cat. The rain has stopped, the temperature raised and even the sun came out a bit. For the first time this year he could use his observation post for bird watching purposes.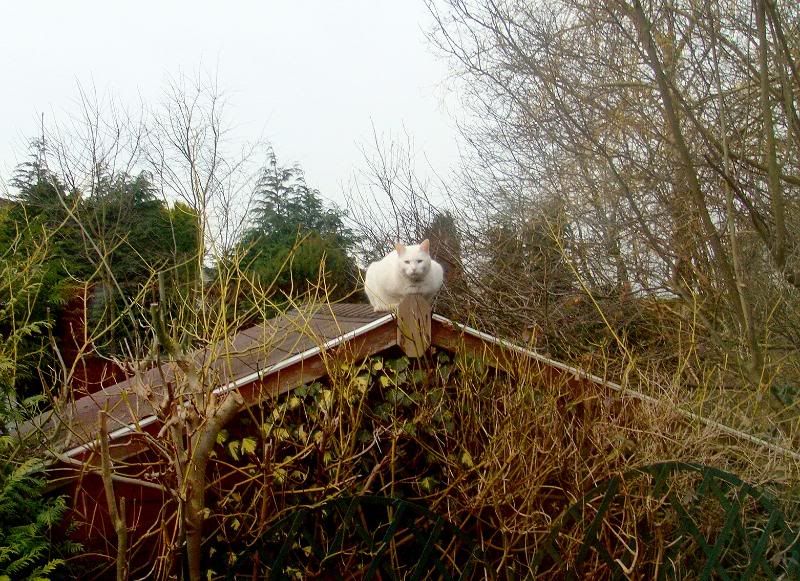 But also the street became interesting again. People walk their dogs and even look at their gardens to see what they should cut or plant. With the help of Arthur of course.
And then it is so nice to use the big litter box nature has created ! Doesn't matter that the place he choose is our precious gravel in front of the house.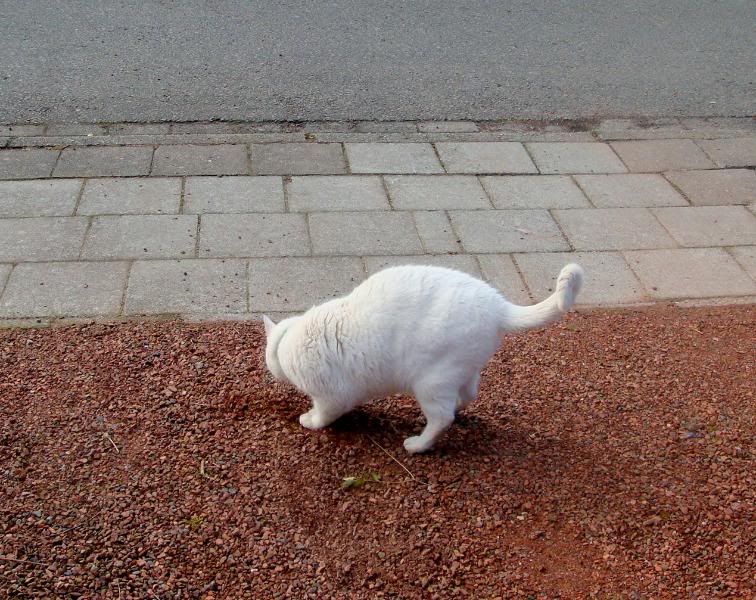 After long researches he finally found an adequate spot
Looked around to see that nobody watched him, after all he is a well educated cat
Did his business
and felt so light and happy after ! It is so good to scratch the back by rolling on the ground !
Then he retired into the bushes to watch from there what was going on the street. Arthur the spy !