Passing by the kitchen I saw Rosie crawling on the floor. As I had no glasses on my nose, I didn't see anything special.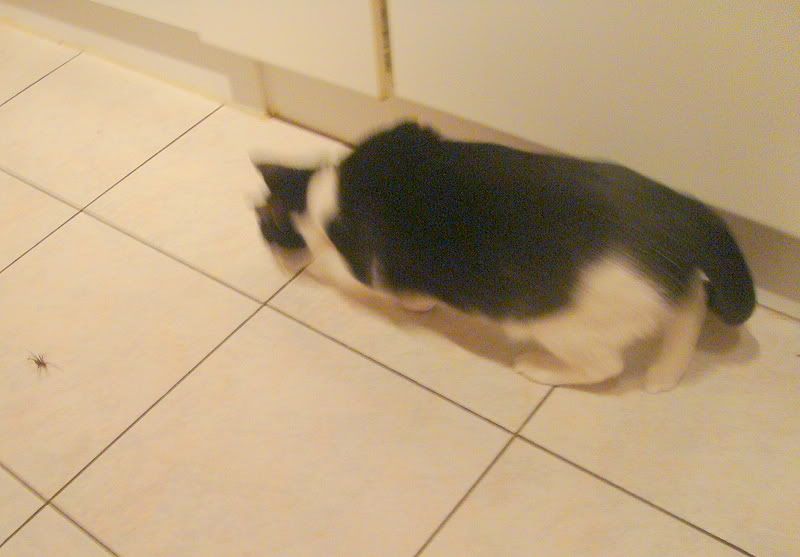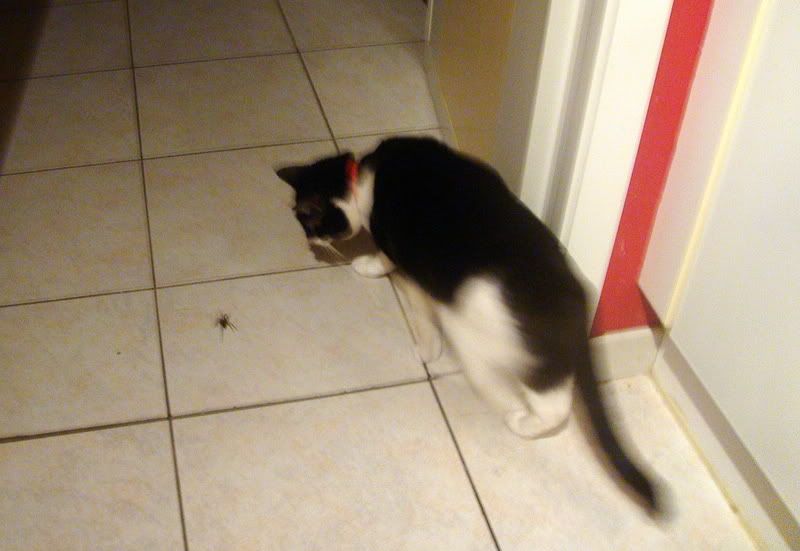 I saw her turning around a black spot and wondered what it was
Apparently the black spot moved because she ran behind and was quite excited.
I saw her tail moving as if she was chasing a mouse which made me curious.
I looked for my glasses and found them in the living room. I put them on my nose to have a look at the interesting beast Rosie was chasing and playing with and .....
saw a SPIDER ! I quickly took this picture before I closed the door and collapsed disgusted on the next chair !
When after a while I shyly opened the door. Rosie was grooming herself from top to bottom and the spider had disappeared !