CATS ON TUESDAY
With all the stories I told about my roundtrip through Morocco, Pookie must have appreciated the most my tales about Harems. Because here you see her rolling around on an oriental rug, playing the luxury cat dreaming to be the favourite of 300 cat dames of the Harem (poor sultan) !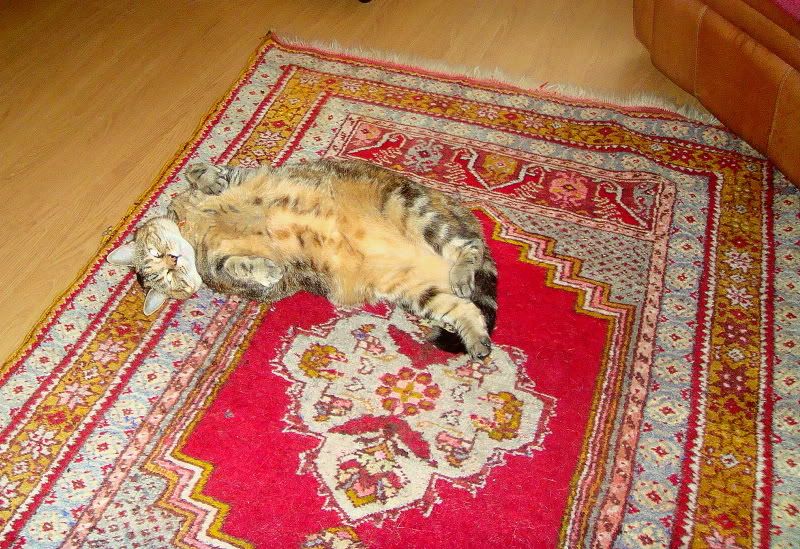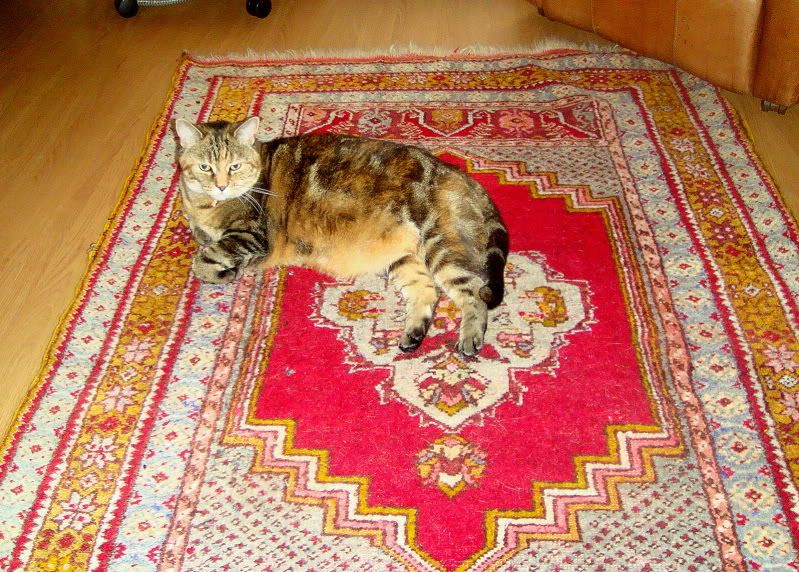 Rosie didn't listen to my stories, she prefers to sit at my window and watch what is going on on the street.
Then she saw Arthur and waved !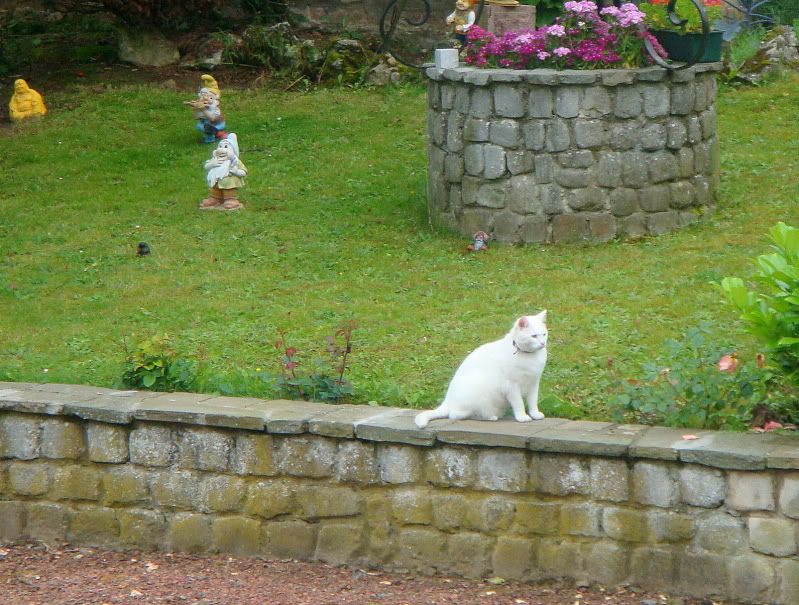 He was sitting in the neighbor's front garden across the street and watched some magpies. His friend Gedeon the neighbor's cat has a magpie as friend, it follows him on the street and hopps behind him. I didn't manage yet to make a picture of this strange couple. Arthur too of course wants to have such a friend.
When I opened the window and he saw Rosie he ran across the street and greated with a loud "meow" !
Rosie didn't want to go out, she prefered to stay were she was. It is end spring but still cool and rainy.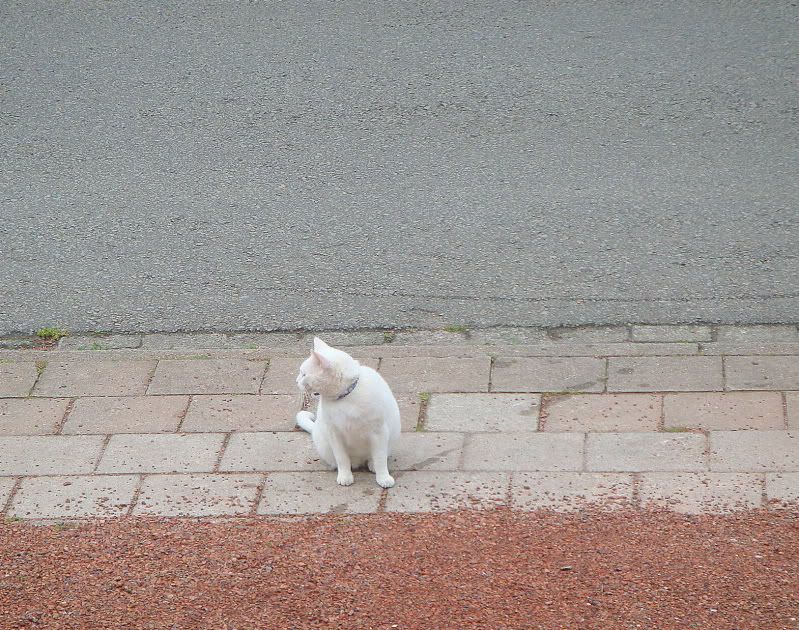 so Arthur sat down and was thinking hard to whom he could spend a visit now. If only there would be somebody in a garden !