CATS ON TUESDAY

big
Rosie has nearly doubled !



It was about time to look in the basement for some Halloween stuff from last year. All cats were outside so I could do it without being disturbed. They are always soo helpful !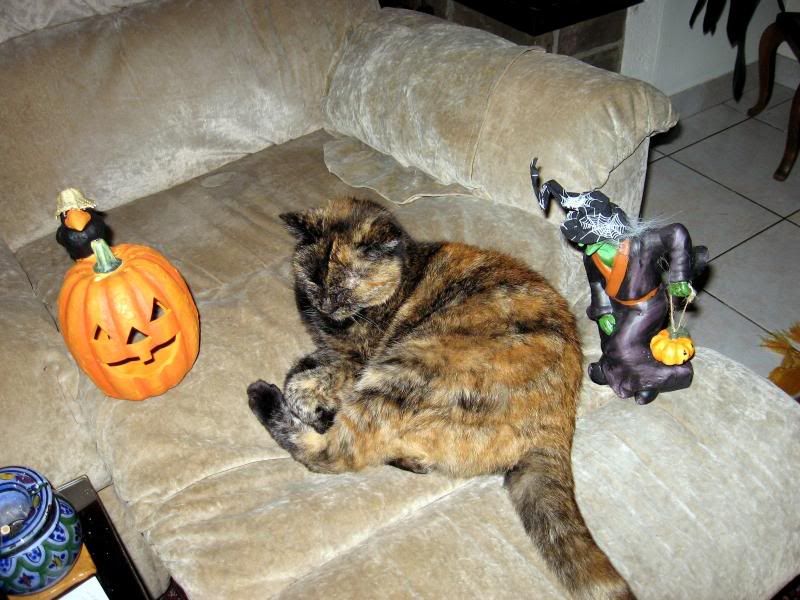 big

Then I found Lisa sleeping on the sofa and put some things around her. She didn't move a bit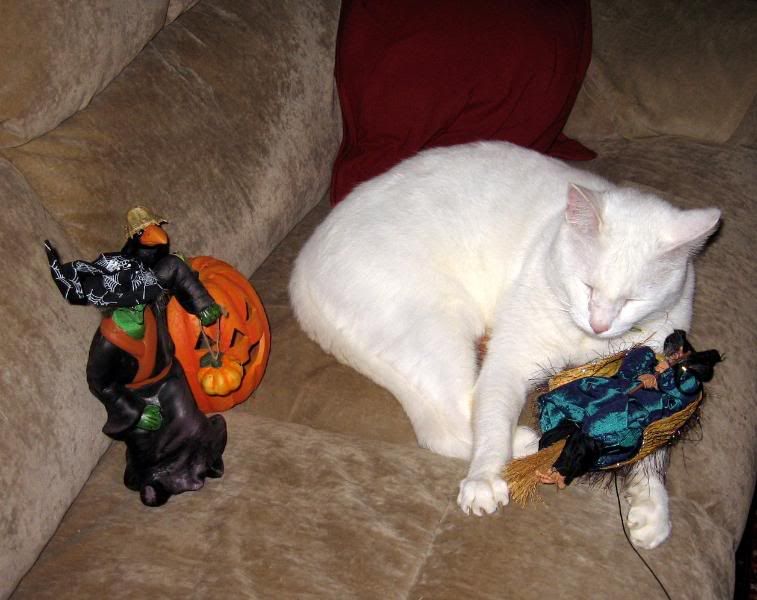 big

I did the same with Arthur who didn't even open an eye. I thought I could use these pictures for Halloween, but so peaceful sleeping cats are not really a Halloween theme.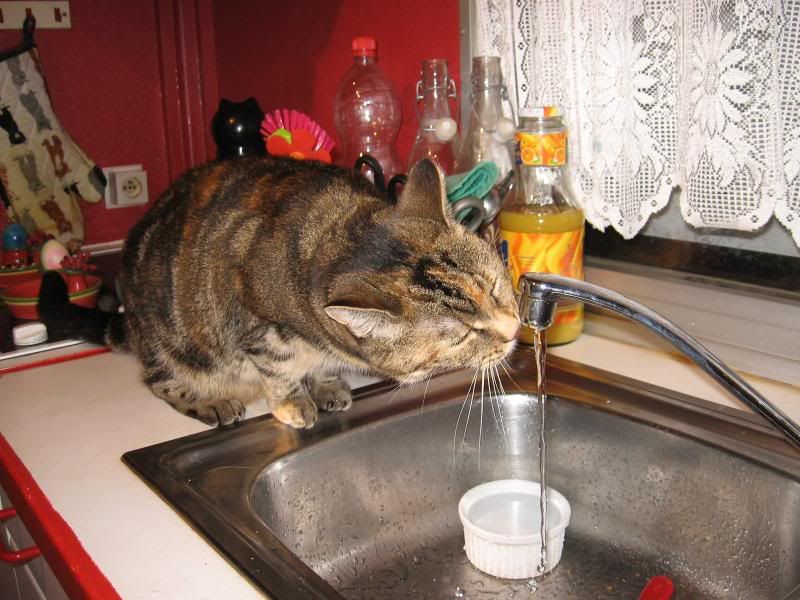 big
Pookie didn't want to pose, she prefered to watch Rosie who had climbed in the shopping bag with new Halloween decoration for this year.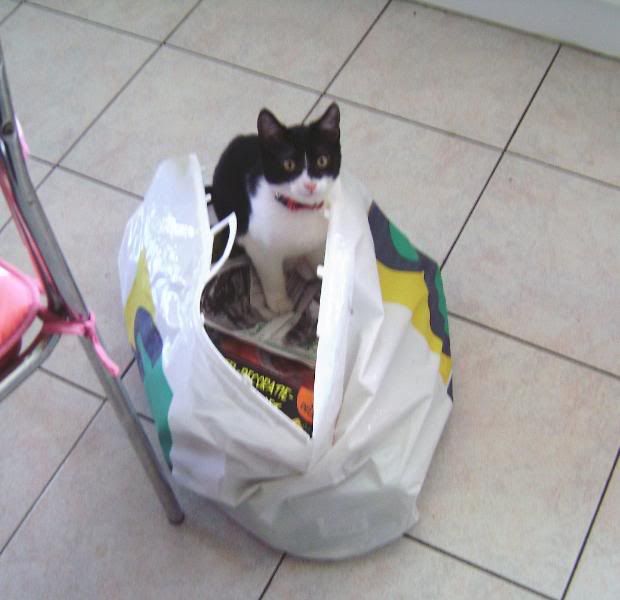 big

of course she had to check it out.


big
and as I had bought some flowers too, she put not only her nose but almost her whole body in the paper and sniffed at the flowers. But apparently that wasn't so interesting and she turned around and found a plate with some left overs on which I wanted to throw away. But Rosie didn't agree. She wanted to taste it.



big

So I put the dish on the floor and she served herself.

Besides the fact that Arthur watched the man who cut our hedge nearly falling in the garden shed and demolished the roof nothing special happened. And of course I didn't think about my camera in this moment when Arthur admired the guy's leg hanging through the roof inside the shed.