Everybody is complaining about the heat. Since 30 years we haven't had temperatures like this 35 °C (94 +/-) for such a long period i.e almost 3 weeks. Sometimes we have that for 2 days or so but not more. And as we are not at all equipped for that, we are all hanging around without energy. Not all the offices have airconditionning, so a few companies asked their staff to come early in the morning and finish early afternoon.
Usually every year I am attending summer school. We have a very nice one in the Ardennes. The Ardennes are the belgian "mountains" covered in dense forests, very high (!) the heighest point being over 650 m (2132 ft). Almost like Switzerland or the Rocky mountains. But it is a lovely place and a lot of french, germans and dutchs are spending their holidays there.
This time there were nothing for me in the summerschool. I wanted to do some modelling for a change and making cats, (for a change) but there were only pottery and I don't like that.
So I have
to wait that it cools down and an inspiration comes over me to start a new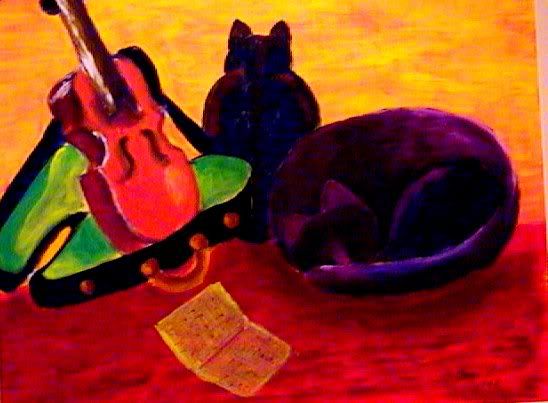 At art school we had to paint violons ! Gee, that was hard and boring, so I added a cat, that I love to do

Cat couple in love, anyway they are in love most of the time when they are not spayed. I am a romantic person !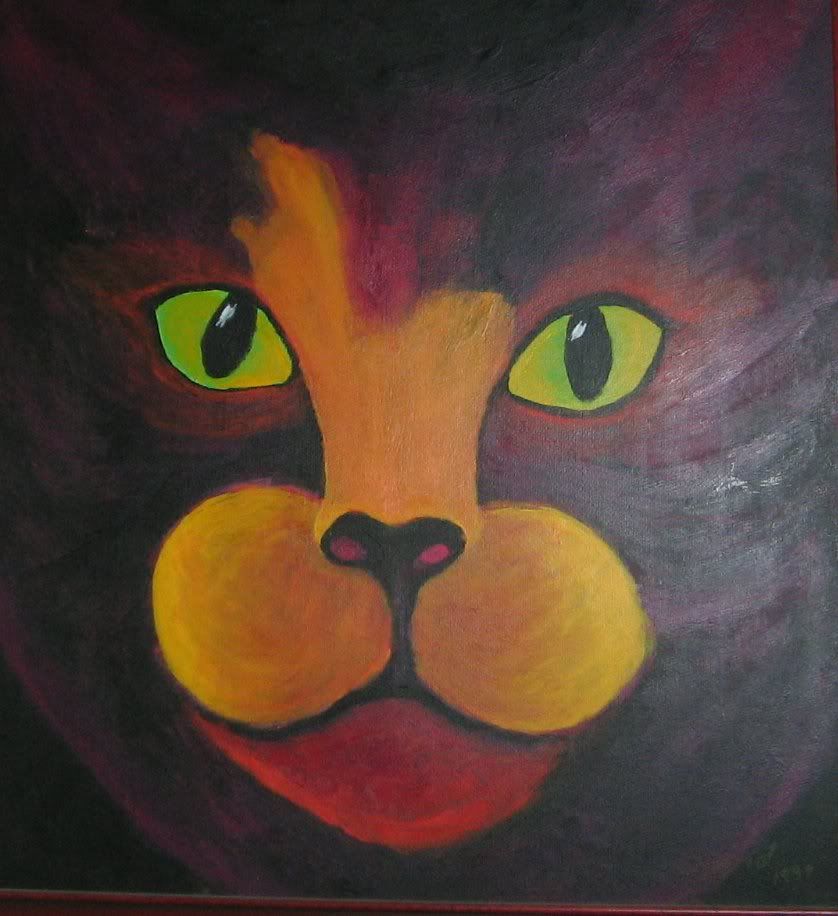 Big Brother is watching you !
And this ends my weekly exposition.
P.S. If it's not too hot for you and you are not too lazy, there is a guestbook, email, and even comments !